Last night I was scrolling through Goodreads and came across a blog post that really caught my eye. It was about 'The Unputdownable Domestic Suspense Thrillers of 2018', so you can probably guess that I was very excited about it 😝 I've already read one of the books on the list and it's actually one of my favorite reads so far, so that's pretty great 😉
Since I got excited, I thought I'd share with you which of the books I'm most excited about, so here's my list: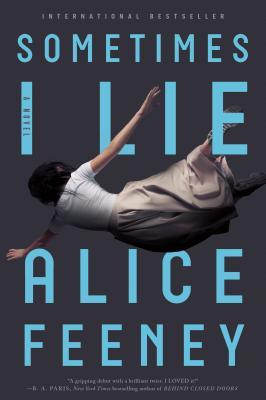 Sometimes I Lie by Alice Feeney
This one was in my shopping cart not long ago, but then the price went up and I didn't like the edition that was available, so I ended up not getting it. That definitely doesn't take any of my excitement though, because look at this synopsis:
My name is Amber Reynolds. There are three things you should know about me: 
1. I'm in a coma. 
2. My husband doesn't love me anymore. 
3. Sometimes I lie. 

Amber wakes up in a hospital. She can't move. She can't speak. She can't open her eyes. She can hear everyone around her, but they have no idea. Amber doesn't remember what happened, but she has a suspicion her husband had something to do with it. Alternating between her paralyzed present, the week before her accident, and a series of childhood diaries from twenty years ago, this brilliant psychological thriller asks: Is something really a lie if you believe it's the truth?
How intriguing is that!!?? I can't wait to get my hands on this one 😍 Oh, also Zuky and Abby gave it 5 stars, so that makes me even more interested 😋
Then She Was Gone by Lisa Jewell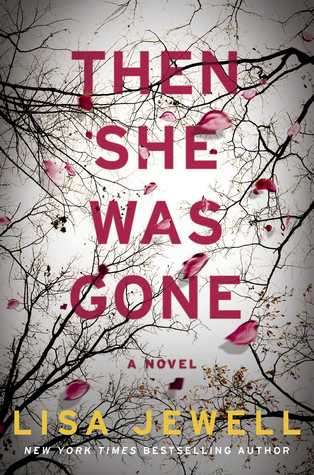 This one was reviewed by a fellow Portuguese booktuber a while ago, and the first thing she said was that the synopsis says too much.
What we need to know is that this is about someone who went missing 10 years ago, and 10 years later there's some sort of news about this case. It's mostly told from the perspective of the missing girl's mom, but there's also the POV of the girl herself.
So this is, once again, something I'm very very intrigued by, and I definitely want to read it sometime.
Bring Me Back by B.A. Paris
I recently requested this one on NetGalley but I still don't know whether it'll be accepted. I currently own Behind Closed Doors by the same author but have yet to read it.
All I hear is praise for B.A. Paris, so every time a new book of his comes out I get pumped without ever having read any of the previous ones 😅 Am I a typical book lover, or what? 😄
I remember seeing that Abby gave it a low rating, but the synopsis had me very curious, so I might still give it a go.
Finn and Layla are young, in love, and on vacation. They're driving along the highway when Finn decides to stop at a service station to use the restroom. He hops out of the car, locks the doors behind him, and goes inside. When he returns Layla is gone—never to be seen again. That is the story Finn told to the police. But it is not the whole story.

Ten years later Finn is engaged to Layla's sister, Ellen. Their shared grief over what happened to Layla drew them close and now they intend to remain together. Still, there's something about Ellen that Finn has never fully understood. His heart wants to believe that she is the one for him…even though a sixth sense tells him not to trust her.

Then, not long before he and Ellen are to be married, Finn gets a phone call. Someone from his past has seen Layla—hiding in plain sight. There are other odd occurrences: Long-lost items from Layla's past that keep turning up around Finn and Ellen's house. Emails from strangers who seem to know too much. Secret messages, clues, warnings. If Layla is alive—and on Finn's trail—what does she want? And how much does she know?
I Know My Name by C.J. Cooke 
So, from what I got from all I read about this book, it features a main character that has amnesia and literally washes up on a shore in Greece or something like that.
I don't think I've ever even read a book involving amnesia, but the idea of it makes me want to read every book with a premise of the sort. I think that kind of plot already makes for a rather gripping and anxious read, which I absolutely love when it comes to thrillers.
…But what if that's the only thing you can remember?

Komméno Island, Greece: I don't know where I am, who I am. Help me.

A woman is washed up on a remote Greek island with no recollection of who she is or how she got there.

Potter's Lane, Twickenham, London: Eloïse Shelley is officially missing.

Lochlan's wife has vanished into thin air, leaving their toddler and twelve-week-old baby alone. Her money, car and passport are all in the house, with no signs of foul play. Every clue the police turn up means someone has told a lie…

Does a husband ever truly know his wife? Or a wife know her husband? Why is Eloïse missing? Why did she forget?
She Was the Quiet One by Michele Campbell
This one I got from NetGalley not too long ago, the title really captured my attention and I immediately requested it once I realized it was still available.
I looove this trope of women who realize they don't really know their husband that well, and that he's been keeping all these secrets. I eat it up like a feast 👌🏼
I'll probably read it this summer, maybe by the pool when I go on vacation ⛱
When twin sisters Rose and Bel Enright enroll in The Odell School, a prestigious New Hampshire boarding school, it seems like the opportunity of a lifetime. But the sisters could not be more different. The school brings out a rivalry between them that few ever knew existed. And the school itself has a dark underbelly: of privileged kids running unchecked and uninhibited; of rituals and traditions that are more sinister than they seem; of wealth and entitlement that can only lead to disaster.

For Sarah Donovan, wife of an ambitious teacher who is determined to rise through the ranks, Odell also seems like the best thing that could happen to their small family. But how well does she really know her husband? What lengths will he go to to achieve his goals? And when one dark night ends in murder, who is guilty, who knows the truth, and who has been in on it all along? SHE WAS THE QUIET ONE. Because murderers are almost never who you expect.
Our House by Louise Candlish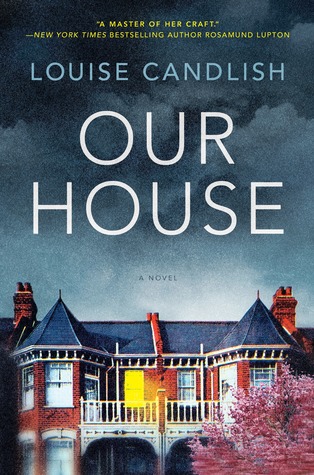 I saw this one for the first time on Abby's blog and I was drawn to it because of the cover. I really like the colors and just everything about it.
Then, she posted a 4.5-star review and I reaaaally wanted to read it 😄 So apparently this is a story in which someone gets home and there's literally a family moving into her house?? And then everything starts falling apart and her husband disappears and I am SO intrigued. I am definitely putting this one on my birthday wishlist 😋
On a bright January morning in the London suburbs, a family moves into the house they've just bought in Trinity Avenue. 
Nothing strange about that. Except it is your house. And you didn't sell it. 

When Fiona Lawson comes home to find strangers moving into her house, she's sure there's been a mistake. She and her estranged husband, Bram, have a modern co-parenting arrangement: bird's nest custody, where each parent spends a few nights a week with their two sons at the prized family home to maintain stability for their children. But the system built to protect their family ends up putting them in terrible jeopardy. In a domino effect of crimes and misdemeanors, the nest comes tumbling down.

Now Bram has disappeared and so have Fiona's children. As events spiral well beyond her control, Fiona will discover just how many lies her husband was weaving and how little they truly knew each other. But Bram's not the only one with things to hide, and some secrets are best kept to oneself, safe as houses.
Let Me Lie by Clare Mackintosh
I've been hearing about this author's books for AGES now, but I still haven't read any of them. I've started I Let You Go, but only read a couple pages because it was exam period. Maybe I'll pick it back up soon 🙌🏼
There has been so much hype surrounding this one that it's impossible to miss it, so I went ahead and read the synopsis one day – and I was sold, so I bought it last week 🎊 Here's what immediately made me want to get it so bad:
The police say it was suicide.
Anna says it was murder.
They're both wrong.
WHAT!?!?! I need this in my hands NOW, I can't freaking wait 😍
The Death of Mrs. Westaway by Ruth Ware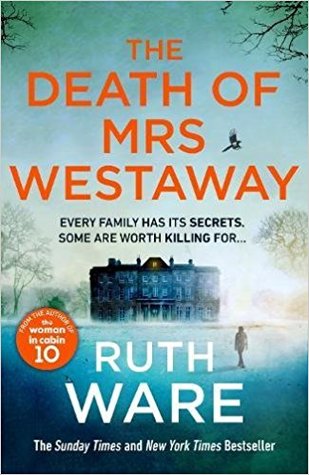 Once again, I own other books by the author but still haven't read them. However, I think I might read the latest one first, just because I'm so curious.
So from what I've heard, this is about someone who receives a letter about an inheritance, but it wasn't actually addressed to her – just someone with the same name. However, she could use a bit of money, so she decides to go after this inheritance that doesn't belong to her. Just this bit of information already makes me want to pick it up, and I will do so very soon. I've already pre-ordered the edition you see on the right, so it should be here in July 👌🏼
On a day that begins like any other, Hal receives a mysterious letter bequeathing her a substantial inheritance. She realizes very quickly that the letter was sent to the wrong person—but also that the cold-reading skills she's honed as a tarot card reader might help her claim the money.

Soon, Hal finds herself at the funeral of the deceased…where it dawns on her that there is something very, very wrong about this strange situation and the inheritance at the centre of it.
---
So this is my top 8 of 2018 domestic thriller releases that I really want to read and that I'm excited about. Now it's 1AM so I really need to go to bed and stop looking at books 😅 Hope you enjoyed this little post! 💕
Have you read any of these? Let me know your thoughts in the comments!!
Thank you for reading,
I'll see you in my next post ♡